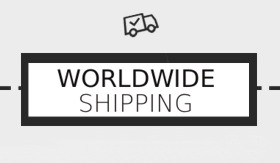 How long do I have to return an item?
If you are not satisfied with your purchase, you have 14 days from the shipped date to return your order to us for a refund.
Please write us email: "Right to Cancel" at sklep@nuff.pl
In order to save you time and ensure your refunds/exchanges are processed quickly and efficiently, please see the returns procedure below.
As soon as the returns are received at the Nuff Respekt warehouse, they will be credited and automatically refunded to the Bank Account used for the order; this should be with in 14 days.
How do I return any unwanted or unsuitable items?
All returns should be sent to: Nuff, Warszawska 3/1, 42-202 Częstochowa, Poland.
Faulty items
Please carefully check your items once they have arrived. Should you receive a faulty/damaged item please email us at sklep@nuff.pl stating your Order Number and the nature of the fault.
For faulty items that have been worn/used or returns outside our Returns Policy, please email us at sklep@nuff.pl for further assistance. These may be accepted at the discretion of Nuff.
Exchanges
Please note that we can exchange any item,not only for the same style in a different size and that you will receive your refund for the original item once the item is received with us, which in total can take up to 14 days. Items returned must be unworn and in resalable condition.
Order Receipt E-Mail - You will have received this at the time of ordering.
Dispatch Email - You will have received this to confirm that your order has been shipped.